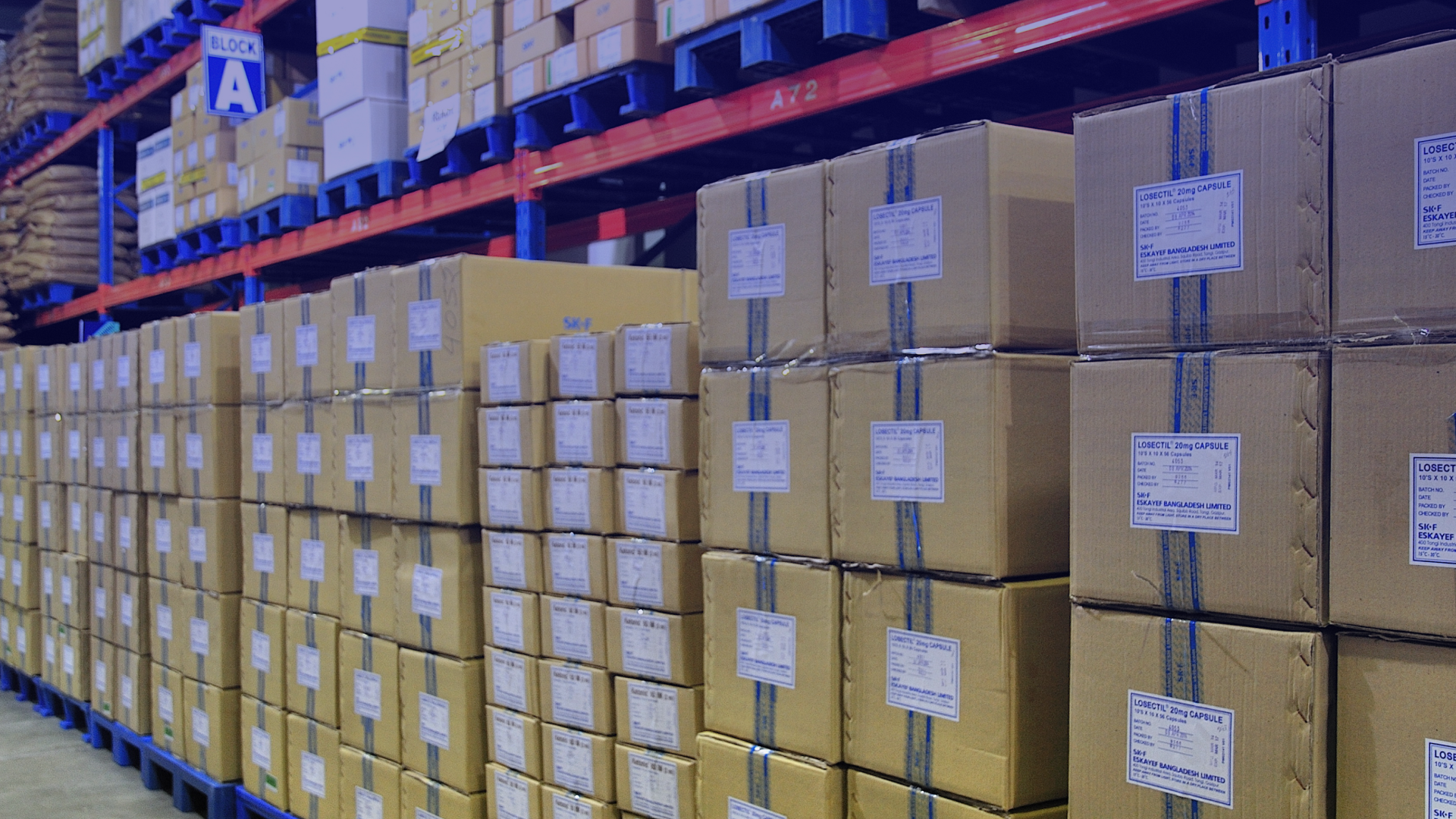 Transcom Distribution
Transcom Distribution Co. Ltd. (TDCL) is the largest independent distribution and logistics company in Bangladesh. TDCL has a far-reaching infrastructure with end-to-end capabilities provided by a countrywide network of 33 branch offices with warehouses and delivery vans, directly serving over 1,40,000 Pharmaceutical outlets & over 70,000 Consumer Brands outlets throughout Bangladesh.
Bangladesh's Largest Independent Logistics and Distribution Company
Pharmaceuticals
TDCL distributes pharmaceutical products for Eskayef Pharmaceuticals, Novo Nordisk, and Servier reaching 140,000 pharmacies across the nation. TDCL maintains a stringent cold chain and other global standard distribution parameters for the most sensitive pharma products.
Diagnostic
The third wing for TDCL is the distribution of diagnostic devices.
Quality Assurance
TDCL adheres to all the legislations of DGDA, and fulfills all the quality requirements of Good Distribution Practices (GDP) of the principal companies for warehousing, packaging and transportation of products. There are frequent audits and follow-ups for all activities, as per the quality manual and Standard Operating Procedures (SOP) which is core to TDCL's practices.
Warehouse & Cold Room Facility
Transcom Distribution Company Limited has one of the largest and most cutting-edge distribution infrastructures in Bangladesh. TDCL boasts a countrywide network of 33 branch offices with warehouses, top-of-the-line cold room facilities, and delivery vans, servicing every corner of Bangladesh.
Transcom Distribution's expertise in maintaining and running operations with its cold room facility sets it apart as a distribution company with the capability of handling highly sensitive pharmaceutical products.
Distribution Branches