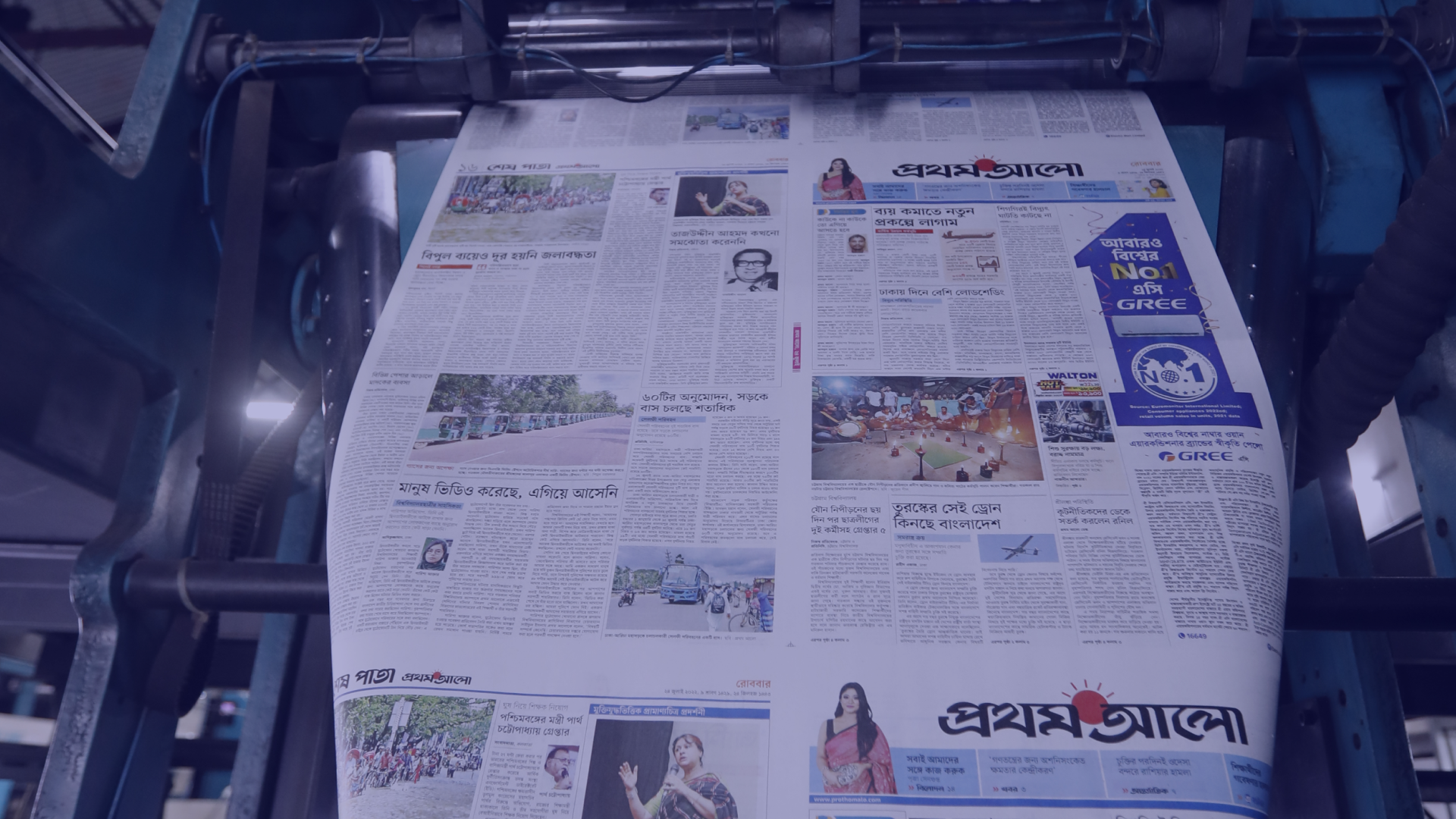 TRANSCRAFT
Transcraft is a high-speed printing company focused on newspaper and commercial packaging printing. Transcraft is the largest of its kind in Bangladesh, as a newspaper printer, with facilities in Tejgaon, Dhaka; Kalurghat, Chattogram and Fuldighi, Bogura.
Excellence in Printing and Packaging
Printing
As a newspaper printer, our success is reflected in the satisfaction of our valued clients and the trust they keep in us for the last 22 years. Our timely services are aimed to reach readers and clients on time, every day, with the highest quality printing and services possible.
With that success and track record in mind, we aim and vision to spread our wings to the boundless opportunities of Packaging printing.
Some of our print titles:
Packaging
Transcraft is all set to get into the diversified, embellished, and creative field of packaging printing.
With brand-new and state-of-the-art offset printing machines, die-cutters, gluers, UV coaters, laminators, and so on, Transcraft is ready to deliver best-in-class packaging solutions in the country.
The printing facility at Kanchpur, Narayanganj, Dhaka with modern machinery and facilities will cater to pharma, foods, electronics packaging, and FMCG needs in Bangladesh.
Morshed Ahmed
Assistant General Manager- Accounts
Submit an Inquiry
Technical complaints, adverse events & suggestions can be sent via this form.